Beginner 1/Introductory Aerial Silks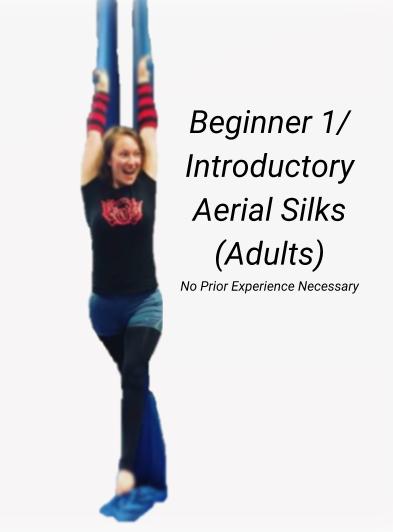 Beginner 1/Introductory Aerial Silks
With Mackenzie
May/June Session Cost is $145 with $80 deposit due at registration. (Add the remainder item to your cart at registration to pay the full amount upfront!)
Registration closes two days prior to the first class:
May 4 for Monday classes
May 6 for Wednesday classes
May 10 for Sunday classes
See the complete description below the "add to cart" button for more information.
EAST SIDE at Madison Circus Space (84 N. Bryan St)
Wednesdays 7:30 pm - 8:30 pm, May 8 through June 12, 2019
Sundays 11 am - 12 pm, May 12 through June 16, 2019

WEST SIDE at Summit Strength and Fitness (3118 Kingsley Way)
Mondays, 8:15 pm - 9:15 pm, May 6 through June 10, 2019
This is the class for you if you have never done silks or aerial arts before! Have you been curious about aerial silks?These classes introduce foundation skills while moving at the students' pace, and offering tailored approaches for each person in class! Sign-up for this beginner series and experience this fun, challenging, and addictive art for yourself!
This class series will build your agility and confidence in foundation moves, focus on proper technique, alignment, muscle engagement, and of course grace! Classes focus on your individual needs, strengths, and artistry with adaptive and inclusive teaching techniques.
Age Limitations: Students must be 16 or older.